St Mary's Nursery is run as a not-for-profit charity. Our setting is reliant on fundraising and contributions in order to fund projects that the nursery would not otherwise be able to afford. This could mean new equipment or educational materials, but can also go towards special treats and mementos for the children.
This year, we have set ourselves a fundraising target of £4,000. It would be amazing if we could exceed this!
fundraising in 2017-2018
Term 1 Bake Sale: £103.22
Christmas Raffle: £191
Nativity photos & refreshments: £90.75
HALO grant: £3000
Easter Eggstravaganza: £139.46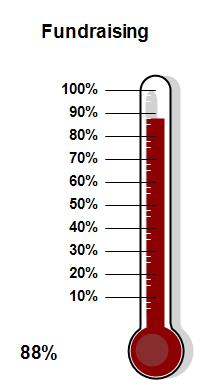 easyfundraising
Did you know that you can support St Mary's Nursery School by shopping online?
Every time you shop online via easyfundraising at one of 3,300 retailers, a donation will be made to St Mary's Nursery School, and it won't cost you a penny extra.
It's really simple to get started:
Go to www.easyfundraising.org.uk/causes/stmarysnurserycrowborough
Sign up for free
Get shopping – your donations will be collected by easyfundraising and automatically sent to St Mary's Nursery School. It couldn't be easier!
There are no catches or hidden charges and we will be really grateful for your donations.
With the children often having jumpers, coats, scarves, hats etc. that are taken on and off in the setting, parents and carers are encouraged to label items with their child's name. One of the easiest and quickest ways to do this is with a Stamptastic name stamp. This is a personalised stamp usable on most fabrics, wood, metal and some plastics.
We are part of a cashback scheme with Stamptastic, where we get 30% for all orders received via our nursery's unique code: TN62LB